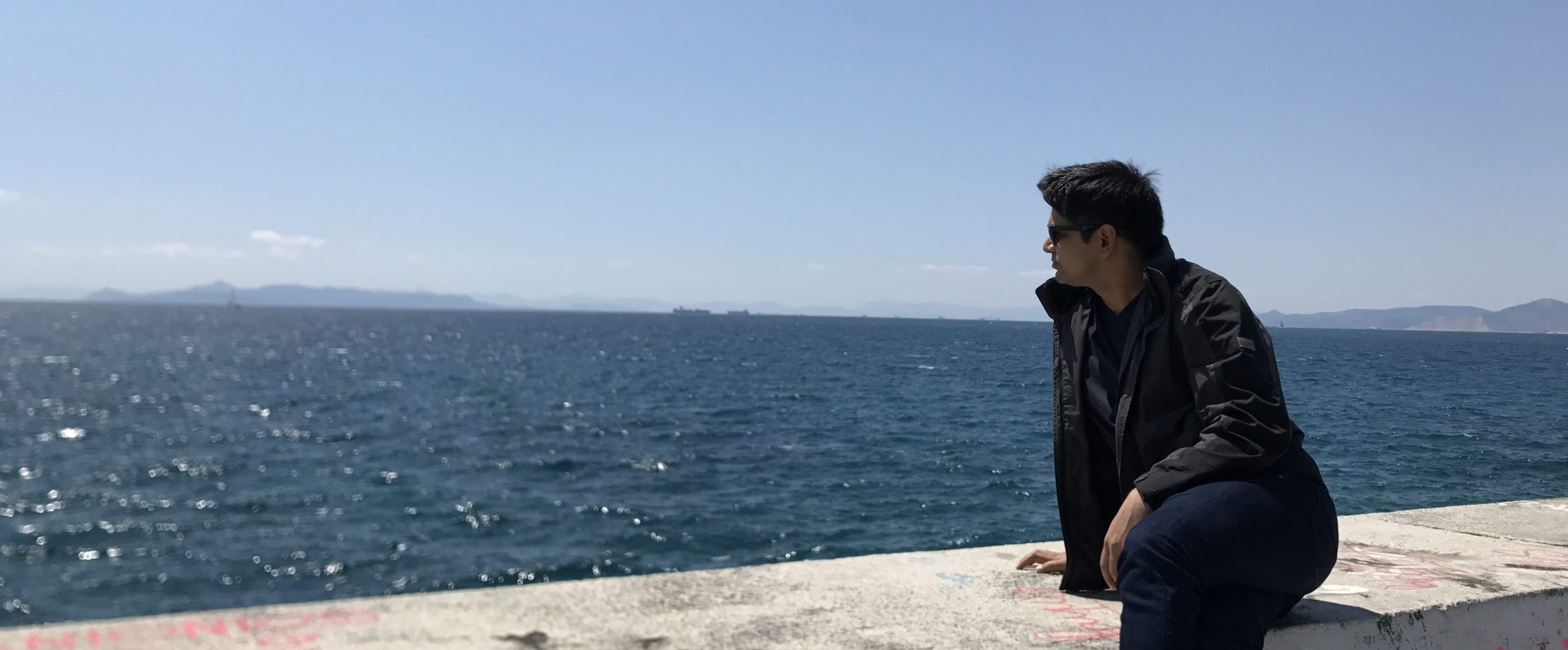 Tushar Sharma is an assistant professor at Dalhousie University, Canada. The topics related to software design and architecture, refactoring, software code quality, technical debt, and machine learning for software engineering (ML4SE) define his career interests.
He earned PhD from Athens University of Economics and Business, Athens, Greece, specializing in software engineering in May 2019. Earlier, he obtained an MS in Computer Science from the Indian Institute of Technology-Madras, Chennai, India. His professional experience includes working with Siemens Research (formally, Siemens Technology), Charlotte, USA for approximately two years (2019-2021) as well as Siemens Corporate Technology, Bangalore, India for more than seven years (2008-2015). He was the principal investigator for MINDSIGHT team of DARPA AMP program consisting of researchers from Siemens, JHU/APL, BAE systems, and UC Irvine. He co-authored Refactoring for Software Design Smells: Managing Technical Debt and two Oracle Java certification books. He founded and developed Designite which is a software design quality assessment tool used by many practitioners and researchers worldwide. He is an IEEE Senior Member.
He can be reached at tushar@dal.ca.
Funded PhD positions at SMART lab@Dalhousie University
If you see your research career in software engineering (specifically but not limited to, software quality, refactoring, code synthesis, and applied machine learning and NLP for SE), consider expressing your interest for the positions using this form.
News
Sept 2023: Lab2Market grant for CoderGate.
May 2023: Canada First Research Excellence Fund (CFREF) accepted to fund "Transforming Climate Action: Addressing the Missing Ocean" for $154 million for the next seven years. Glad to be one of the 170 researchers' team from Dalhousie to participate in this program.
Apr 2023: Discovery grant proposal - "DevQOps: A Continuous Software Quality Assurance Framework", Accepted to be funded for five years by NSERC.
Jan 2023: Lab2Market grant for QConnect.
Sept 2021: He joined the Faculty of Computer Science at Dalhousie University, Canada as an assitant professor.
Mar-Aug 2021: He served as the PI of DARPA AMP MINDSIGHT team (Siemens, JHU/APL, BAE, UC Irvine).
Oct 2019: He joined Siemens Research (formally, Siemens Technology), Charlotte, USA.
May 2019: He defended his PhD thesis titled "Extending Maintainability Analysis Beyond Code Smells". Thesis.
Recent publications
"Naturalness of Attention: Revisiting Attention in Code Language Models", Accepted in ICSE (NIER), Nov 2023. Preprint
"Calibrating Deep Learning-based Code Smell Detection using Human Feedback", Accepted in IEEE SCAM, Aug 2023. Preprint
"Mining and Fusing Productivity Metrics with Code Quality Information at Scale", Accepted in IEEE ICSME (Tools track), Aug 2023. Preprint
"Automatic Refactoring Candidate Identification Leveraging Effective Code Representation", Accepted in IEEE ICSME (NIER track), Aug 2023. Preprint
"Investigating Developers' Perception on Software Testability and its Effects", Accepted in Empirical Software Engineering Journal (EMSE), Jul 2023. Preprint
"DACOS-A Manually Annotated Dataset of Code Smells", MSR 2023 (dataset and tools track). Preprint
"Green AI: Do Deep Learning Frameworks Have Different Costs?", ICSE 2022 (Research track). Preprint
"Lessons from Research to Practice on Writing Better Quality Puppet Scripts", SANER 2022. Preprint
"A Survey on Machine Learning Techniques for Source Code Analysis", Oct 2021, Available on Arxiv.
X-SBR: On the Use of the History of Refactorings for Explainable Search-Based Refactoring and Intelligent Change Operators, Aug 2021, Accepted at Transactions on Software Engineering (TSE).
"Source code synthesis for domain specific languages from natural language text", patent application filed (US).
"A Multi-Agent Reinforcement Learning Framework for Intelligent Manufacturing with Autonomous Mobile Robots", Apr 2021, Accepted in ICED 21.
"Code Smell Detection by Deep Learning and Transfer Learning", Mar 2021, Accepted in Journal of Systems and Software. Preprint
"Architecture Smells and Pareto Principle: A Preliminary Empirical Exploration" Feb 2021, Accepted in MSR 2021 (Research track). Preprint
"QScored: A Large Dataset of Code Smells and Quality Metrics", Feb 2021, Accepted in MSR 2021 (Data showcase track). Preprint
"Do We Need Improved Code Quality Metrics?" Dec 2020. Arxiv
"Understanding and Characterizing Changes in Bugs Priority : The Practitioners' Perceptive", at SCAM 2020.
"QScored: An Open Platform for Code Quality Ranking and Visualization", Accepted in ICSME Tool Demo track, July 2020. Preprint
An empirical investigation on the relationship between design and architecture smells", Accepted in EMSE, June 2020. Preprint
"On the Feasibility of Transfer-learning Code Smells using Deep Learning", April 2019. Available on Arxiv.
"How Deep is the Mud: Fathoming Architecture Technical Debt Using Designite" at Tech Debt conference 2019. Preprint
You may find the complete list of publications here.
Teaching
Service
Editorial board member of JSS
PC Co-chair of ICSE (Demonstrations) 2024, MSR (Junior PC) 2024, Tech Debt (ERF) 2024, ASE (Industry showcase) 2022, Tech Debt (research track) 2022, FSE (Student Research Competition) 2021.
PC member of ICSE 2024 (Research track), ICPC 2023, SCAM 2023, ICSME (Doctoral Symposium) 2023, SATToSE 2023, EASE 2023, MSR 2023 (FOSS awards), SCAM 2022, MSR 2022 (FOSS awards), ICSME 2022 (Tools demo), SCAM 2021, MSR 2021 (FOSS awards), FSE 2021 (Industry track), ICSME 2021 (Tool demo track), MSR 2021 (Data showcase), TechDebt 2021, SANER 2021, ICPC 2021, ISEC 2021, SATToSE 2020, SEAA 2020 Software Analytics: Mining Software Open Datasets and Repositories, MSR 2020 (Mining Challenge), ISEC 2020, MSR 2018 (Data Showcase track).
Steering committee member of SATToSE.
Organized SATToSE 2018.
Reviewer for Transactions on Software Engineering (TSE), Journal of Systems and Software (JSS), Information and Software Technology (IST), IET Software, and Software Quality Journal.
Reviewer for ACM Computing Reviews
Sub-reviewer for ESEM 2017, MSR 2017, OSS 2017, TDA 2016, ICPC 2016, OSS 2016, ICSE SEIP 2016.
Talks
"Looking Deep Learning Frameworks Through Sustainability Lens" at 2022 CTRI Research Day on Aug 11, 2022.
Smelling Source Code Using Deep Learning at FOSDEM 2019.
A workshop on technical debt at Citrix, Banglore on Nov 12, 2018.
"Tracking Smells for Effective Maintainability Improvements" on Oct 6, 2018 at Software Architects meetup, Bangalore.
A session on TDD at Microsoft development center, Hyderabad on Aug 27, 2018.
"How deep is the mud: Identifying technical debt using Eclipse JDT" at Eclipse Day India on Sept 22, 2018
Talk at Technical Agility Conference, Bangalore - "Does Your Architecture Smell?"
"Understanding and Improving Software Quality" at Singular Logic, Athens on May 11, 2018
"What I Learned about Code Smells from Studying ~700 Studies" Programming Language seminar at University of Athens on Dec 29, 2017
"Understanding smells for higher software quality" at Singular Logic, Athens on Sept 5, 2017.
"Does your configuration code smell?" at FOSDEM, Brussels on Feb 4, 2017.